Skip to content

Handmade films and photography
Event film for NAPA User Meeting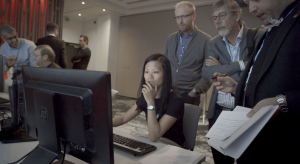 Production, directing, camera, edit
Brief was to create an overview of the Napa User Meeting to show what happens during the yearly event for the benefit of the various employees of the company in the various offices and countries.
The video can be viewed at the Napa Oy website.
Also filmed and created internet-ready files of several full presentations at the event during 2018 and 2019 for archives and internal distribution.