Skip to content

Handmade films and photography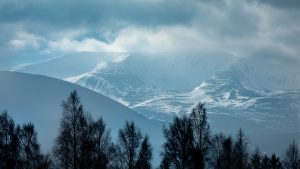 Directing, Cinematography, Editing
Commission to create a full lenght landscape film project to the newly composed music by James Ross, both inspired by the essays of Neil Gunn about the lands of North of Scotland.
Most of the landscapes were filmed traveling across Caithness and Sutherland over winter and spring, moving with trains and on foot across the area. The images below are from the first shoot at Forsinain, we stayed at the RSPB Forcinard Flows Field Centre and the staff was invaluable in helping navigate the wintery landscape.
The film and the music were played live for the first time by James and the Maxwell String Quartet at Lyth Arts Centre for the opening of John O'Groat Book Festival on the 22nd April 2022.